Activities in Ardèche
Ideas and suggestions for leisure in a perimeter near the Villa Céleste in Ucel, your holiday residence.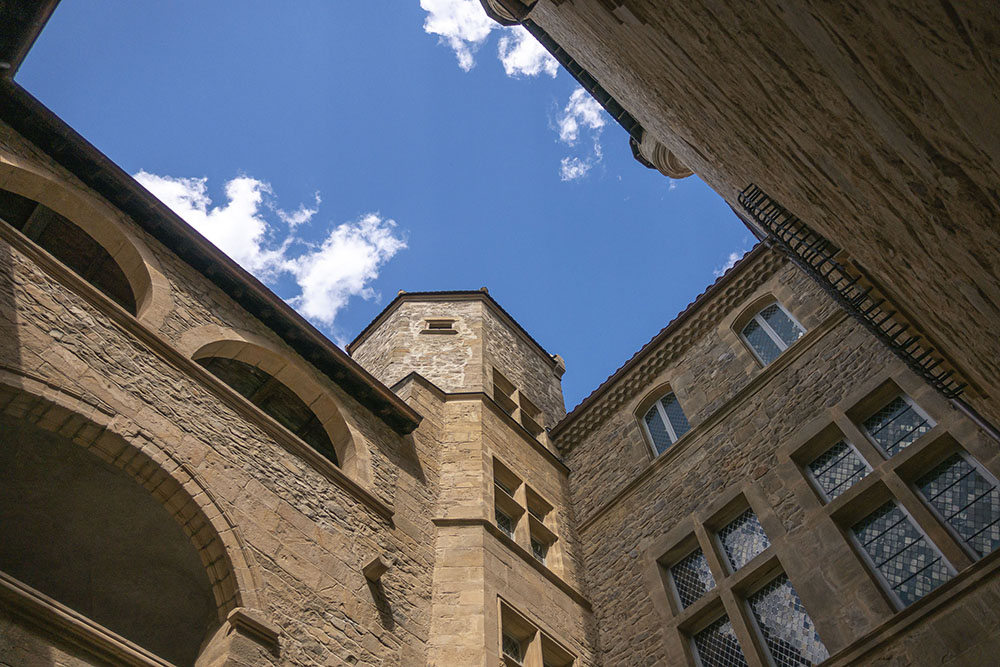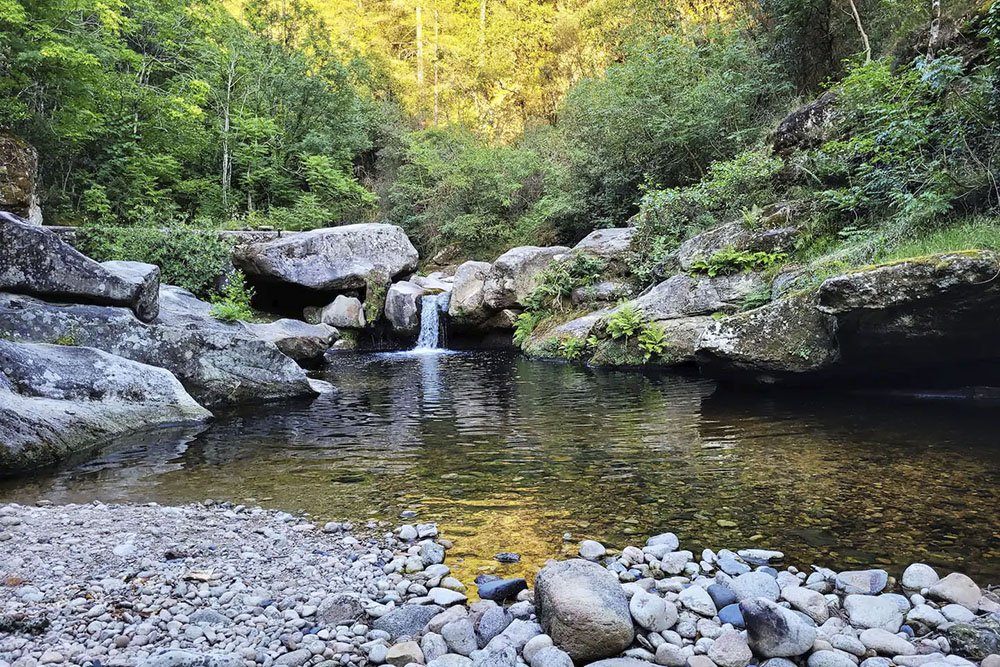 Aubenas
5 km from Ucel
The castle, the markets.
Vogüé
15km from Ucel
Dominating a village classified among the most picturesque in France, on the banks of the Ardèche, the Château of Vogüé, a private historic monument, is a mediaeval fort reconstructed in the 17th Century. As well as being a place full of history, it also hosts temporary fine arts exhibitions..
Balazuc
20 km from Ucel
Medieval village classified among «Most Beautiful Villages of France» and labeled «Village of Character».
Ruoms
30 km from Ucel
Small village on the Ardèche river, the village has a rich medieval past. Its historic centre, discreetly hidden behind the bustling shopping street, is an invitation to stroll.
Mont Gerbier de Jonc
40 km from Ucel
1551m mountain, former volcano, offering a 360° panorama of the volcanic lands. The free ascent will take you about half an hour. On the parking lot, local producers provide their products.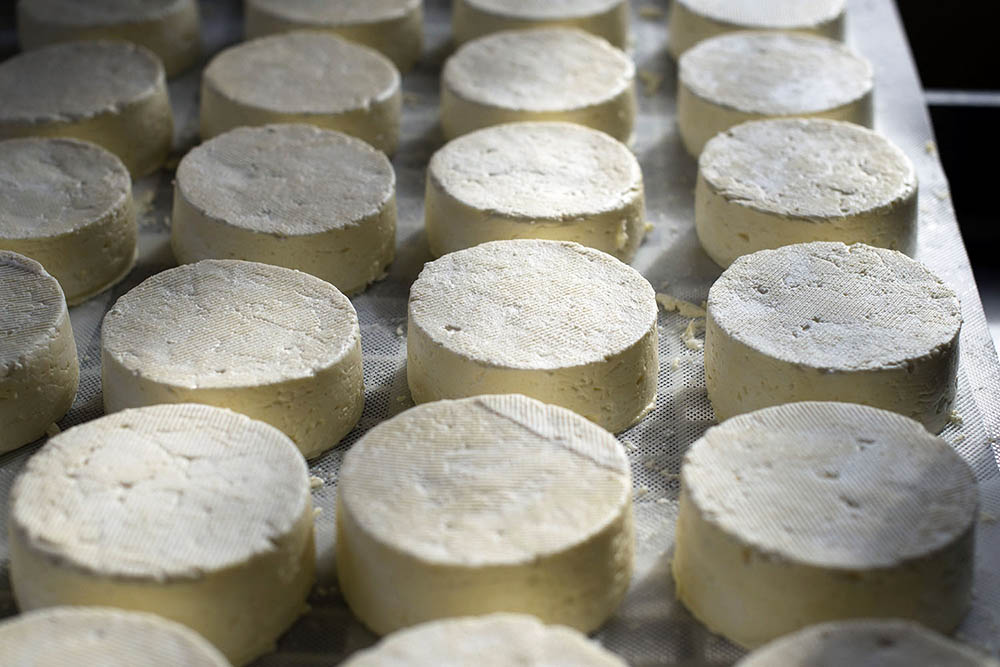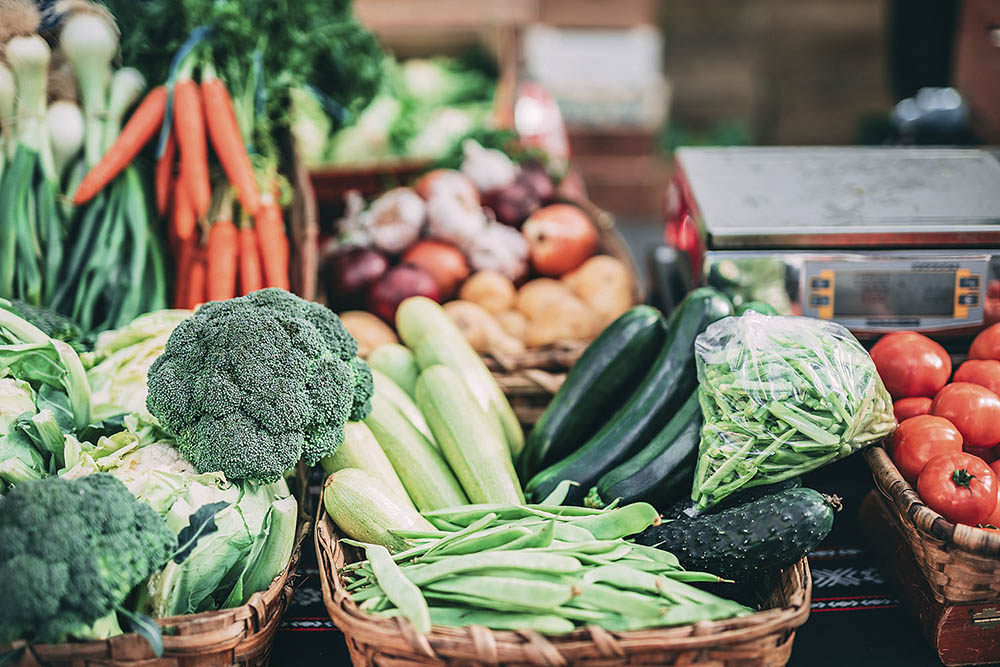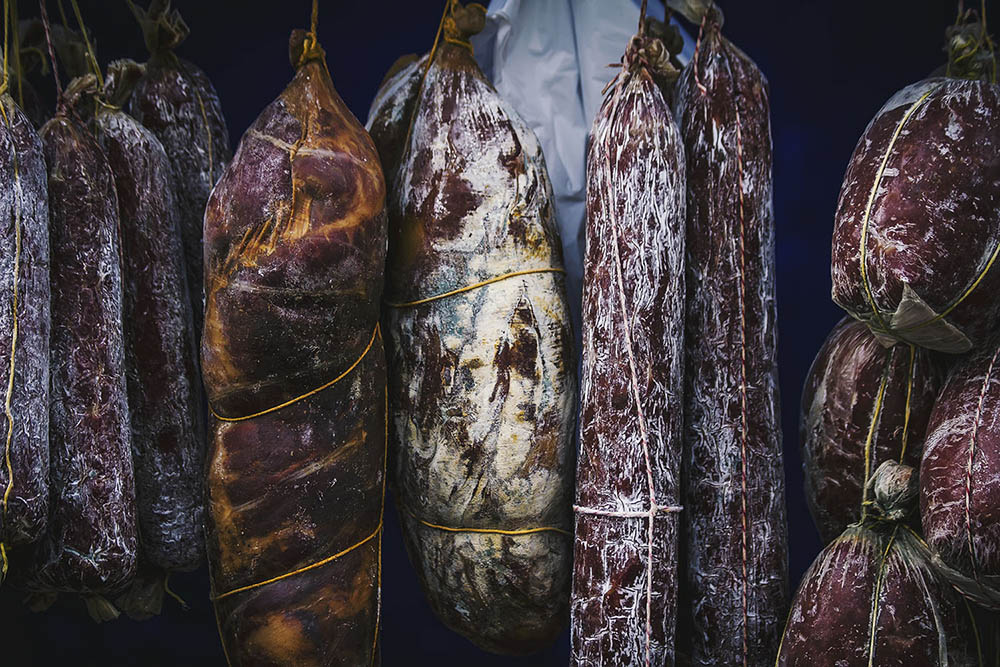 Monday :
Saint-Alban-Auriolles
Rosières (July and August)
Saint-Paul-Le-Jeune
Tuesday :
Largentière
Viviers
Saint-Remèze the summer from 17h
Labeaume (en saison jusqu'au 29 septembre)
Wednesday :
Bourg-Saint-Andéol
Joyeuse
Privas
Villeneuve de Berg
Salavas : July 7 to September 1
Thursday :
Vallon Pont d'Arc
Berrias
Laurac en Vivarais
Lavilledieu
Friday :
Ruoms
Jaujac
Saturday :
Aubenas
Les Vans
Sunday :
Salavas (May 23 to September 12, 2021)
Vals les Bains
Lablachère
Saint-Montan
Alba-la-Romaine
Saint-Remèze during summer
Beaulieu
Other sports activities
Cycling: mountain bike and greenway, rivers, canoë kayak.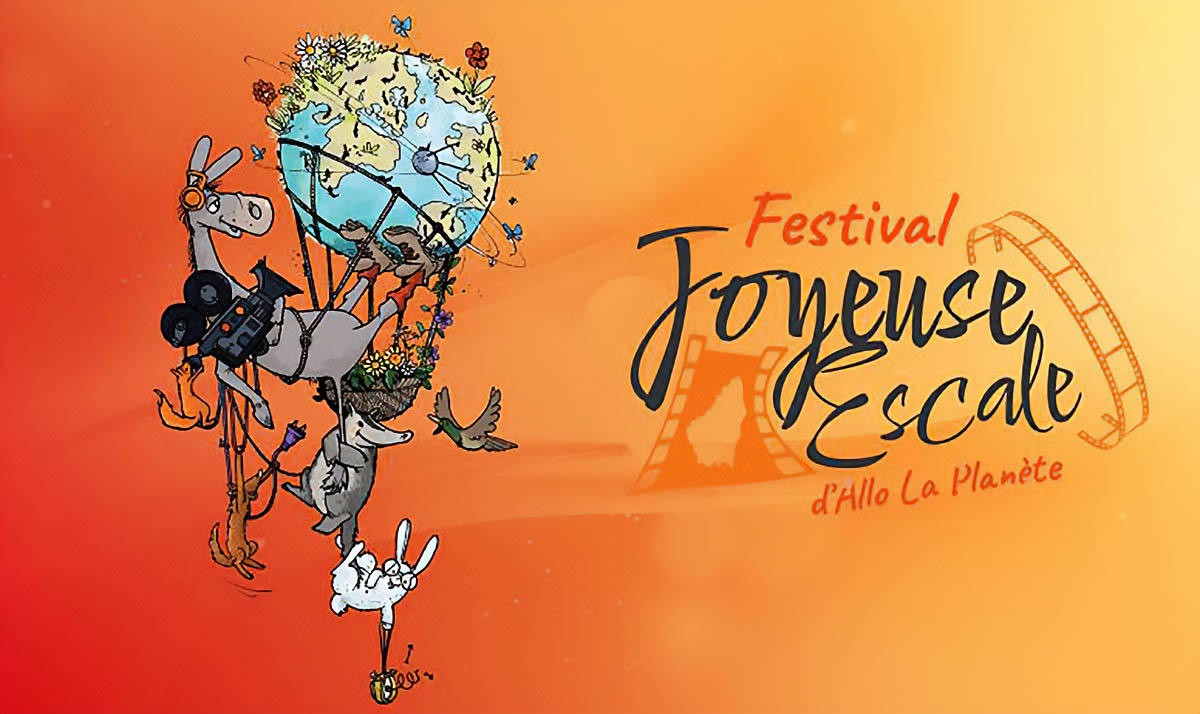 May 8-12, 2024 (Ascension weekend) :
Joyeuse Escale : The film festival of travel, adventure and expatriation at Joyeuse.

June 9-11, 2023 :
Loupoulo festival : 7th edition of the Rosières music festival.
For 3 days, live music, conviviality and pleasure mingle in a unique natural setting that is the south of the Ardèche… A hundred artists will perform on 3 stage spaces!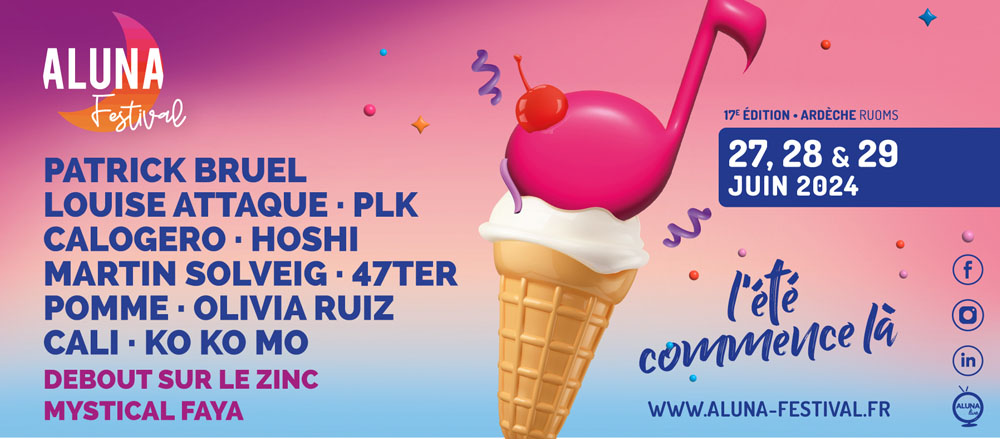 27, 28 & 29 June 2024 :
17th edition of Aluna festival at Ruoms.
Wth on stage Louise Attaque, PLK, Calogero, Patrick Bruel, Hoshi, Martin Solveig, 47TER, Pomme, Olivia Ruiz, Cali, KO KO MO, Debout sur le zinc, Mystical Faya

Thursday 13 to Sunday 16 July 2023 :
Festival Jean Ferrat at Antraïgues.
French song in all its states. Rock, lyric song, folk, jazz, punk, pop… Here the French song has no borders; and it is this mixture that gives the Ferrat Festival a unique flavor.